We would like to thanks our sponsors for their support
Platinum Sponsor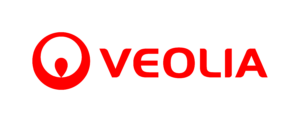 Veolia group aims to be the benchmark company for ecological transformation. With nearly 179,000 employees worldwide, the Group designs and provides game-changing solutions that are both useful and practical for water, waste and energy management. Through its three complementary business activities, Veolia helps to develop access to resources, preserve available resources, and replenish them. In 2020, the Veolia group supplied 95 million people with drinking water and 62 million people with wastewater service, produced nearly 43 million megawatt hours of energy and treated 47 million metric tons of waste. Veolia Environnement (listed on Paris Euronext: VIE) recorded consolidated revenue of €26.010 billion in 2020.
Veolia Group in Poland aims to be the benchmark company for ecological transformation. It has been a reliable partner of cities and industry throughout the country for 25 years. Based on knowledge and experience, it offers innovative services tailored to the needs of Customers. By investing in the expansion and modernization of its production and distribution infrastructure, as well as developing activities in the area of effective energy management, water and wastewater management, it ensures the highest quality of services. Taking into account the circular economy model, it creates and implements economically and environmentally effective solutions contributing to the sustainable development of cities and industry. Veolia Group in Poland employs 4,600 employees whose mission is to resource the world. It operates in 109 municipalities, managing district heating systems in 58 cities. Veolia operates through the following Companies: Veolia Energia Polska (holding), seven main operating companies – Veolia Energia Warszawa, Veolia Energia Łódź, Veolia Energia Poznań, Veolia term, Veolia Energy Contracting Poland, Veolia Industry Polska, Przedsiębiorstwo Wodociągów i Kanalizacji in Tarnowskie Góry and their subsidiaries.
Golden Sponsor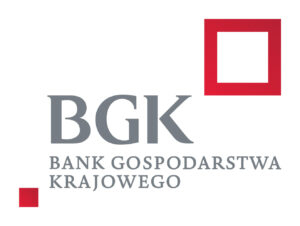 Bank Gospodarstwa Krajowego is a Polish development bank – the only institution of this type in Poland. Our mission is to support sustainable social and economic growth. Our role in building a strong and stable economy is to develop the cooperation and activate the public and private sector in order to increase the potential of social and economic growth.  We want to be the leader of programmes for sustainable development. In the sustainable development pillar it is going to work out sustainable financing solutions and also assess potential financing in terms of ESG, adjusting risk policy in this respect. The bank is planning to obtain ESG rating at the level of 5 decile among European banks.
One of the latest initiatives of sustainable development is the 3W project – water, hydrogen, carbon. It is supposed to connect and support the scientific and business world in the development of modern technologies applied in industry, energy and medicine, using for instance innovative coal technologies.
Silver Sponsor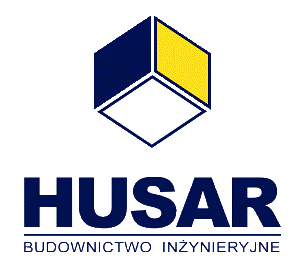 HUSAR Budownictwo Inżynieryjne S.A. is an engineering company tha was established in 2008 as a result of separation from Hydrobudowa Polska S.A. an organized group of employees of the O/Włocławek.
The company's development strategy is the continuous improvement of the company's engineering competences enabling professional execution of difficult technological and construction investments. Our own development is based on ongoing cooperation with renowned research centers, authorities both in Poland and in the world, and our own research and development department.
We have designed, constructed and commissioned for use a number of complex facilities and technological installations for municipal and chemical industry.
We support local social, cultural and sports initiatives, also in the field of revitalization of the city of Włocławek and vocational education.